Ourgang Time Warp x Ourgang This is Me – Due 1/12/20
This exciting litter is due soon – I have done this litter as simply Raffy has what Tilly lacks and vice versa. Hopefully Raffy will add more rib, shorten up Tilly a bit while Tilly will add her cleanness to combat Raffy's bit of fleshiness. Overall the both have good heads, good angulation and lovely temperaments so hopefully we wont lose any of that.
This is only the second time I have done an Ourgang to Ourgang mating.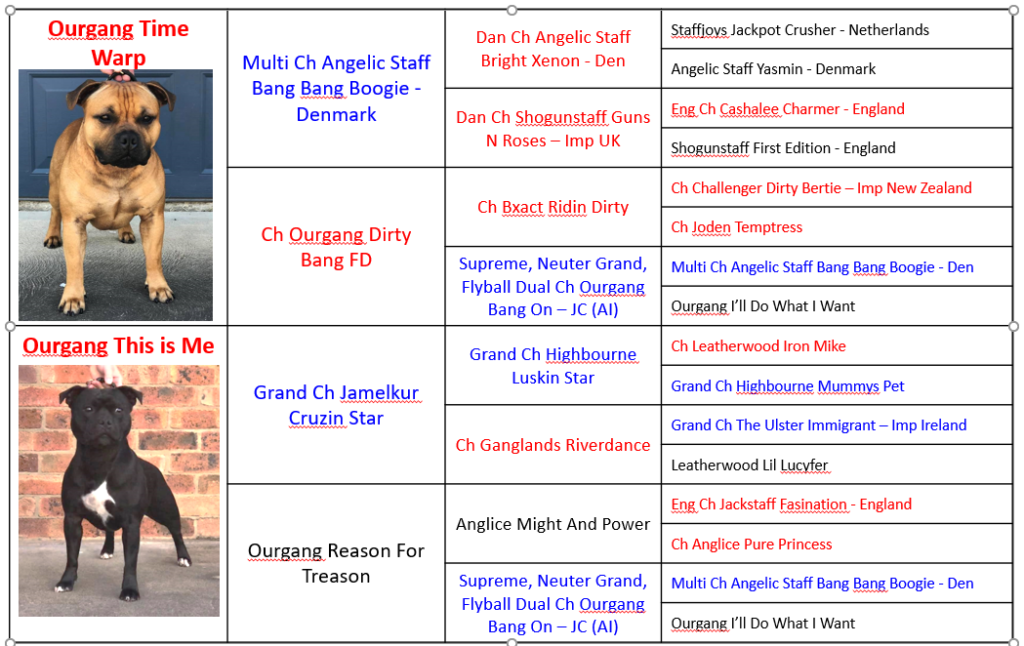 Litter 1 > Litter 2 > Litter 3 > Litter 4 > Litter 5 > Litter 6 > Litter 7 > Litter 8 > Litter 9 > Litter 10 > Litter 11 > Litter 12 > Litter 13 > Litter 14 > Litter 15 > Litter 16 > Litter 17 > Litter 18 > Litter 19 > Litter 20 > Litter 21 > Litter 23